This guide assumes you have basic understanding of how to create a recipe and edit the Label Settings
This guide shows the steps for Genesis and Food Processor 11.0. This process is possible is older versions, but the interface will be slightly different.

1. Once you have a recipe created and your label settings the way you want them set, you can save those settings and apply them to all new recipes. To do this first open your recipe, then Click on the "Edit Label".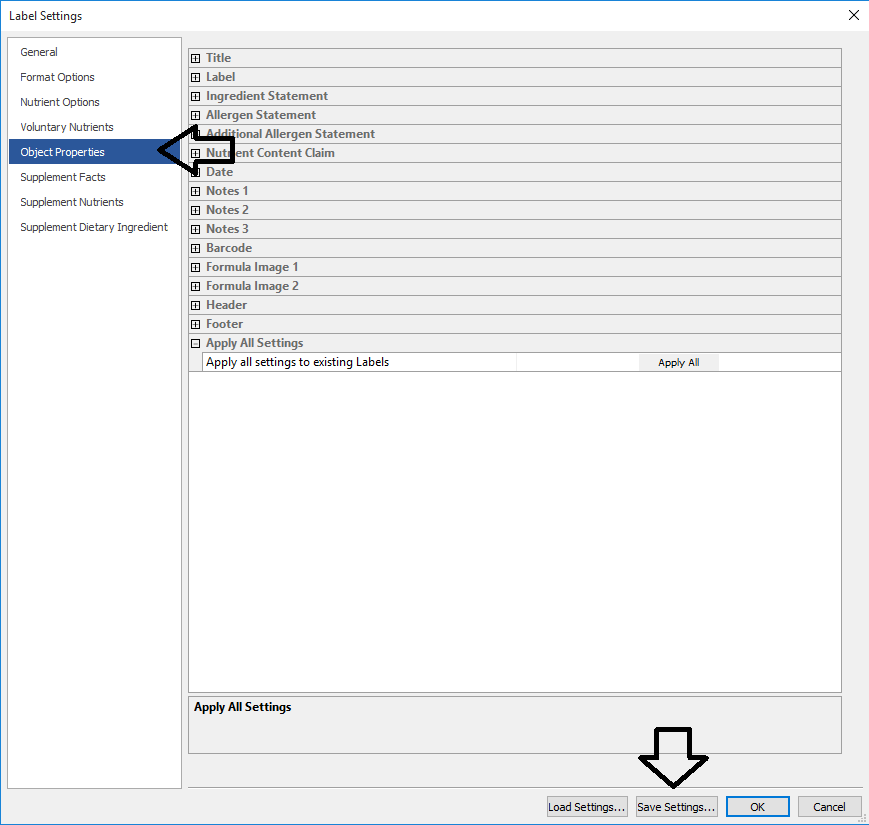 2. Confirm you have your settings as you want them to be. Then click on the "Save Settings..." button.
You can also apply these Label Settings to any existing recipes by going to the "Object Properties" tab, click on the + next to "Apply all settings to existing Labels" and click on the "Apply All" button. This will change EVERY recipe in your database to have these Label Settings, and the changes are not reversible.
3. Name the file, select a location for it to be stored. Confirm it is being saved as "Save as type: Label Settings (*.lxl)".
4. Now close the Label Settings window, click on the "Home" ribbon, and click on "Preferences"
5. Click on the "Label" tab on the left side, then click on the "..." in the "Default Settings File" line. In this "Open" window, select the .lxl file created in step 3. This will now apply all of these label settings to all new recipes.